Welcome to Swanky Chic' Salon
Swanky Chic' is a salon located in Downtown New Smyrna on 125 S. Orange Street New Smyrna Beach, FL offering Nail & Hair care plus Barber services for the entire family. Swanky Chic' salon was established in 2007 and since we have prided ourselves on making our clients feel like they are family. We have some of the most knowledgeable stylists in the industry with some 49 years experience. Our Hair and Nail services are suited for any member of the family at any age. We have a variety of hair services including Color, Highlights, Perms, Extensions, and styling. Our nails services include Acrylic Nails specializing in Pink and white acrylics, Spa gel manicures and spa pedicures, and we also specialize in Nail art. The Swanky barbers here are expert hair stylists showcasing all the latest cuts and hair styles for men,women and children. We love our clients and we love what we do everyday!
Meet our Swanky Chic' Salon Stylists
Missy McCormick
Owner – Nail Technician
I am first and foremost a woman of Faith, a wife to Chad and a mother to a beautiful son I adore. I have been in the industry for 20+ years, graduating from Cindy Lee's Nail Institute in 1995. I own both Swanky locations and love what I do everyday and the Swanky Family and clients that I get to spend my days with. I specialize in Acrylic Nails, Gel manicures, therapeutic pedicures and nail art. Our clients are our family and we like to make sure every one of them are home when they are with us!
Kathy Dutton
Stylist
Where do I start. I was a salon owner for 35 years and they were some of the best years of my life. I only wish I had started younger with it. Missy came in my life in 2011 and I sold my salon to her. One more thing in my life that has been a blessing to me. I love working for Missy, she is one busy lady. I specialize in Color, Perms and Hair cutting both men's and women's cuts, Wash and sets and styles.
Ingrid Jones
Stylist/Massage Therapist
The beginning of my career in cosmetology began in the late 70's. Upon moving to Florida I have worked with some of new Smyrna's finest. Having 35 years in the hair industry, I continue to service my clients also venturing out into my new career of becoming a licensed massage therapist. I now offer massages with the salon, providing therapeutic as well as relaxing table and chair massages. I love what I do and do what I love!
Elizabeth Norman
Stylist
I am a mother of four and a 3rd generation stylist with passion, I have come to LOVE the beauty industry!
I have worked with The Swanky Team for 7 years and have great respect and love for each and everybody that has been in my life! With a natural instinct, I look forward to every client and every new adventure as they sit and my chair, having full faith in me and what I love to do.
After taking a 2 year leave to start our boat business ( Sand Dollar Boat Rentals ) I couldn't be more happy to be back in full action with those who have supported me 100%.
Thank you to Team Swanky and my loyal clients.
Judy Owens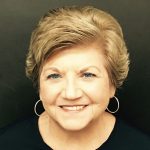 Stylist
I have been a cosmetologist 49 1/2 wonderful years. Born and raised in New Smyrna until my 4th grade year. I then moved to Vero Beach where I grew up. After graduation I moved back to New Smyrna to further my career at Daytona Mary Carl Cosmetology, which is now Daytona State. I have had the privilege to work at only 3 different salons and still have some of my original clients. In a total of all my years I've experienced good, bad, happy, and sad. My clients became my family and my coworkers became so much more than family!
Ray Catheline
Stylist
I am a hairstylist in New Smyrna where I reside with my wife Misty, and my two beautiful children Nicholas and Olivia. I was born in Youngstown Ohio. I Moved to New Smyrna in 1984, Graduated Nsb high class of 89'. I then went to Cosmetology school Daytona State class of 89' 90'. I have been a Matrix educator from 1990 through 1995, a SudzzFx educator 2010 through 2012. I bring 26 years experience behind my chair. I offer Full service haircare including Specializing in Hair color, and highlighting, Brazilian Blowout, Balayage and Bioionic straightening system.
Megan Dever
Stylist
Fred Aey
Stylist
Crystal Clark
Stylist/Microblading
I am proud to be a hairstylist at Swanky Chic. I have been in the industry for over 13 years now. I love my job because I get to make every person that sits in my chair feel great about themselves. I get to meet so many new people every day and everyone has a different story, wants a different look and I get to help them accomplish it. I LOVE to go to classes and learn the latest trends and styles and bring them back to my clients and my team.
Penny Reilly
Stylist
I was brought up in the beauty industry and from a very young age I took an interest in the appearance of people and was always finding myself helping others to look better. I love bringing the inner beauty out and showing people that they are just as beautiful by enhancing their features and teaching them as well while we create their art work on their hair and sometimes their makeup.Each individual to me is like a blank canvas and I put my personal touch to each design i create. I love what I do and more than that I love creating beauty.
---
Meet our Swanky Chic' Nail Technicians
Shelley Presby
Nail Technician
Giselle Rios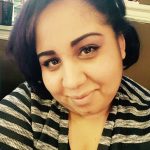 Nail Technician
My name is Gisell. I am a mother to an amazing and handsome son Jaden. I bring 3 years of experience in this wonderful nail industry! I love art, and have been doing nail art for 8 years. This is my passion and I couldn't have landed at a better salon then Swanky Chic' with the help of my amazing mentor and Leader Missy, I have truly developed a flavor that is all my own and caters to all ages.
---
---
Meet our Swanky Chic' Salon Assistant
Ashlee Walker
Salon Assistant
---
---
---