Welcome to Swanky Studio Salon and Spa @ Urban Loft!
Swanky Studio Salon and Spa @Urban Loft was established in 2013 and since then we have been blessed to watch our team/family grow. With some of the most amazing and educated Hairstylists, Nail Technicians, An Esthetician and Massage Therapist, we offer services ranging from Hair and nails, to skin care, tanning, and a range of Massages suited just for our clients needs. Our stylist are some of the most knowledgeable in the industry and they are ready to give their clients the perfect Color, Highlight, perm or style they are looking for, and our Nail Technicians are highly trained in Spa Manicures and Spa pedicures, Acrylic nails and Specialize in Nail Art. Our clients happiness is our #1 goal!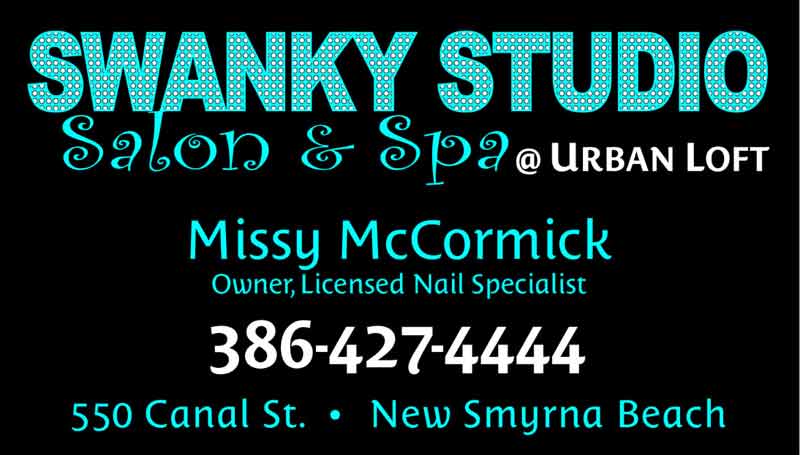 Swanky Studio Salon & Spa @ Urban Loft
We have experienced and friendly stylists that can treat and care for all hair types. Whatever your needs may be, we have the stylist, manicurist, or specialist for you!
Give us a call today for your next appointment!
Swanky Studio Salon and Spa @ Urban Loft Hair Services
We have exceptional stylists, all specializing in Color, Perms, Ethnic Hair, the latest in cuts for everyone in your family and Waxing.
Cut & Shampoo
Cut & Blow-dry
Partial Foil
Partial Foil & Cut
Color
Color & Cut
Color, Partial Foil & Cut
Cap Highlight
Cap Highlight & Cut
Full Foil
Full Foil & Cut
Full Foil, Color & Cut
Perm
Perm, Cut & Iron
Shampoo & Set
Shampoo & Blow-dry
Updos
Women, Men & Children Welcome
Please call for Hair Services Pricing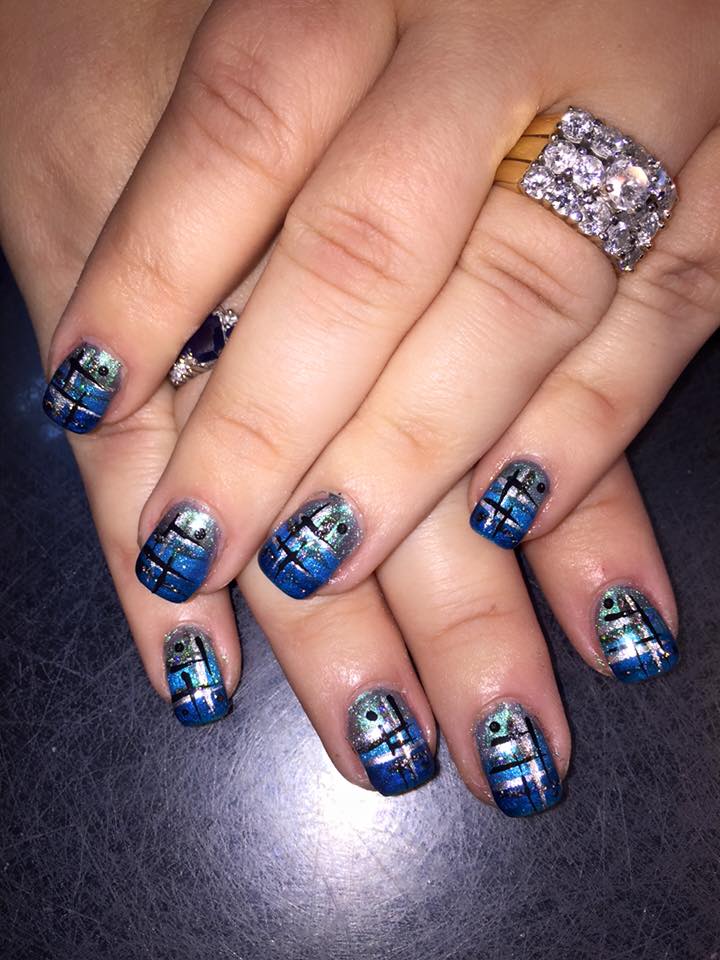 Swanky Studio Salon and Spa @ Urban Loft Nail Services
Our nail services include Acrylic Nails, Spa Manicures (paraffin wax included in every one of our manicures), and pedicures in which we use a variety of sugar scrubs guaranteed to revive the most tired of Tootsies!
Spa Manicure
Mini Manicure
Paraffin Wax
Overlay
Nail/Buff/Polish
Toes/Buff/Polish
Shellac Manicure
OPI Gel Polish Manicure
Nail/Buff & Polish
Spa Pedicure
Mini Pedicure
Full Set of Acrylic Nails in Pink & White
Regular Fill in
Pink & White Back Fill

Please call for Nail Services Pricing/Appointment
Swanky Studio Salon and Spa @ Urban Loft Waxing Services
Most people have unwanted hair and our technicians will happily remove any unwanted hair by gently using warmed wax. See our services below.
Eyebrows
Lips
Chin
Full Facial
Full Legs
Half Legs
Full Arms
Half Arms
Chest
Bikini

Please call for Waxing Pricing/Appointment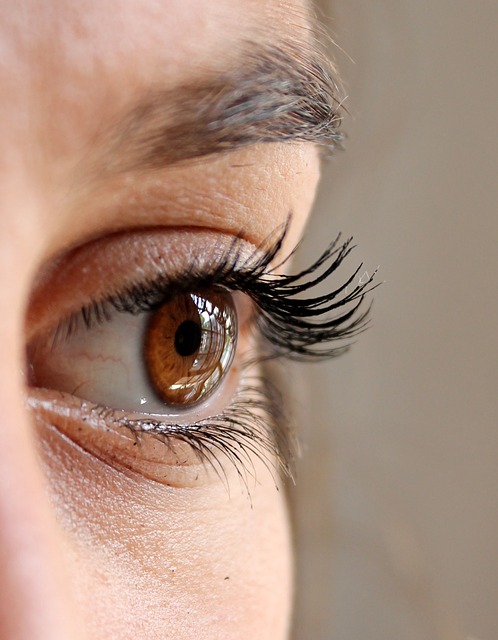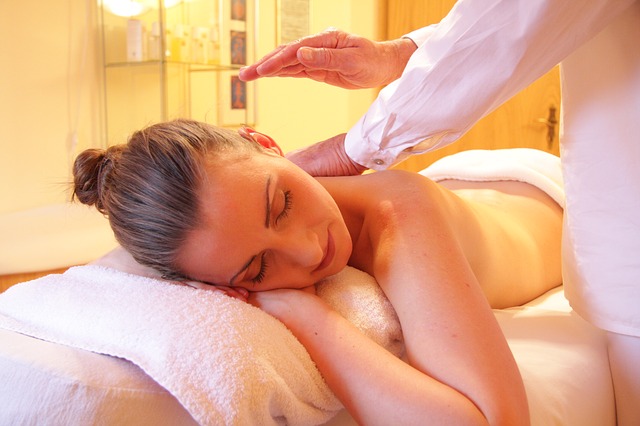 Swanky Studio Salon and Spa @ Urban Loft Facial and Massage Services
Facials are vital for clean, healthy skin. Have one of our knowledgeable estheticians evaluate your skin to recommend the service that will benefit you the most. If euphoria is your goal, come and experience total relaxation with one of our spectacular massages. From the lightest touch to our Deep Tissue Massage you will leave here feeling brand new. Massage License #31036
Facials
Swedish Massage
Deep Tissue Massage
30 Minute Massage
60 Minute Massage
Pregnancy Massage
Aromatherapy Massage
Hot Stone Massage
Couples Massage

Please call for Massage Pricing/Appointment
Please feel free to call us for pricing and appointments! (386) 410-4745/(386) 957-3841
Swanky Studio Salon and Spa @ Urban Loft Spray Tanning Services
Get that gorgeous summer sun kissed glow all year long! Tanning services offered by Audrey, Kaley, Chelsea or Cassie.
Please call for Tanning Prices/Appointment
Meet our Swanky Studio Salon and Spa Team @ Urban Loft
Audrey Ogram
Stylist
Audrey has been in the industry for many years. She is is a master at women's short haircuts and men's cuts as well. She specializes in perms and styling. Audrey enjoys spending time with family outside of work and has a very nurturing personality which everyone including her clients adore.
Kristine Smith
Stylist
Kristine has been the the industry for 7 years..she graduated from Daytona State college. Kristine loves to give a thorough consultation and is patient and understanding. She loves her clients and enjoys meeting new clients as well. Kristine specializes In highlights and color as well as men's haircuts.
Chelsea Robertucci
Stylist
Chelsea has been a stylist for 5 years. She graduated from International Academy in Daytona. Chelsea's clients are her extended family. Chelsea specializes in coloring and cuts. Chelsea also loves doing men's and kids cuts. She makes you feel relaxed with scalp massages and keeps your hair conditioned with doing amazing conditioning treatments.
Samantha Vreeland
Stylist
CC Phillips
Stylist
CC has been in the industry for 5 years. she specializes in men's cuts. She enjoys learning new techniques and putting her clients first. She is a hardworking mother of two and puts her love and passion into her work. Cc comes to work prepared and ready to please her clients. She has an amazing clientele in coloring, cuts, and loves to make children's cuts fun and comfortable!
Brandon Thompson
Barber
Ingrid Jones
Stylist/Massage Therapist
The beginning of my career in cosmetology began in the late 70's. Upon moving to Florida I have worked with some of new Smyrna's finest. Having 35 years in the hair industry, I continue to service my clients also venturing out into my new career of becoming a licensed massage therapist. I now offer massages with the salon, providing therapeutic as well as relaxing table and chair massages. I love what I do and do what I love!
Cassandra Barry
Nail Technician
Cassandra has been a nail tech, master at nail art and in this profession for 16 years, Working under the areas best nail techs her entire career. She is a third generation nail tech and former co-owner of Studio Nail design. She strives on the quality and speed of her work. Her clients are family. She's a native of NSB and loves locals and local business'. She enjoys raising her family here with her husband and just as importantly being a part of the Swanky family!
Peggy Kayholm
Stylist
My name is Peggy Kayholm and I moved here from Michigan 2 years ago. I have been married to Rick almost 30 years. Our secret to a lasting marriage - sense of humor. I have 3 grown sons and 8 grandchildren. I love being a gramma. Those kids have gotten me to do the craziest things and I have 3 Youtube videos to prove it. I've always loved the ocean but never learned to swim. I love the sunshine. I made a shell garden with shells that we picked up on the beaches. Being a stylist is the job I was born to do. I never get bored with it. I even cut hair while in the hospital having babies. Told those nurses "find me a pair of shears". I would say "color" runs through my veins. I love clients who gush with happiness. I excel in dimensional color. I love people, talking and a good story. I never met a stranger. Can't wait to meet you!
Haley Albritton
Stylist
Having been a part of the cosmetology industry for eight years, I obtained my degree from Albany Technical College. Men's cuts and formal updos are my passion. I also specialize in cutting, texturizing, color and styling. Born and raised in south Georgia with manners and hospitality, have only better helped my skills to connect and understand my clients. Individualism is a unique quality that makes this business interesting and worthwhile everyday. Hair is one of the many expressions we can use to shape and mold our personalities. Offering hair healthy advice into those expressions is my favorite aspect of the  industry. I'm glad to be one of the newest members of the Swanky Studios family.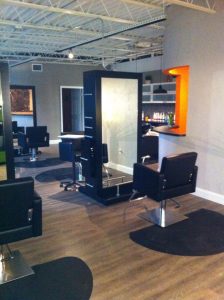 ---